The Silver Divide: August 2004
---
These are pictures of a Sierra hike that began at Lake Edison, wandered through Graveyard Meadows, over Silver Pass, down to the Lake of the Lone Indian, and back over Silver Pass. It's mostly for the benefit of the survivors of he expedition, but I include some notes at the end for those who may be looking for information while planning a similar trip.
---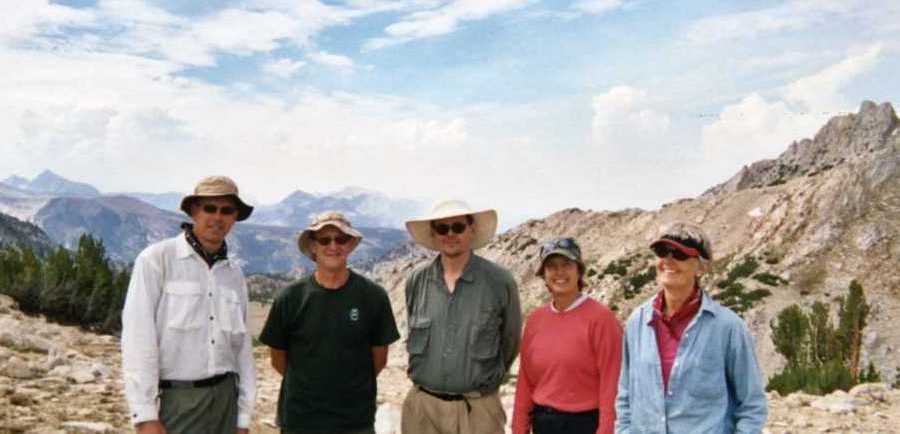 At Silver Pass
---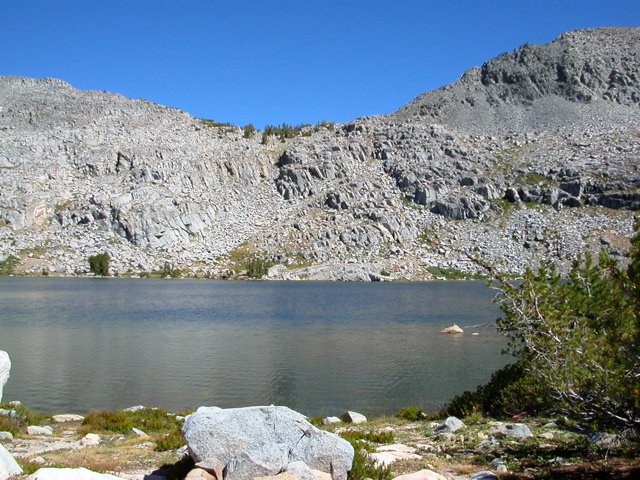 Looking toward "Silver Fox Pass"
---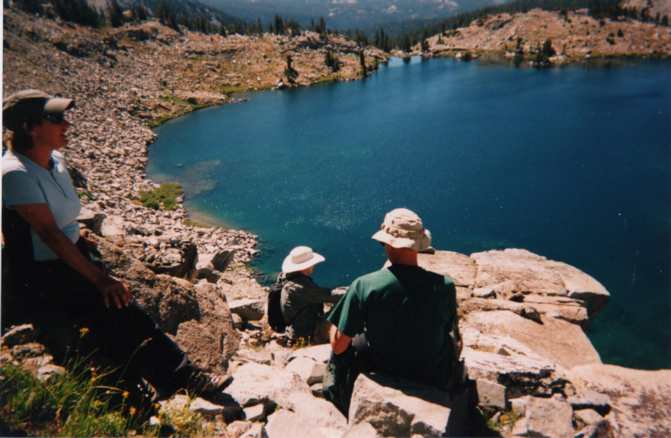 Looking Down on a Graveyard Lake
---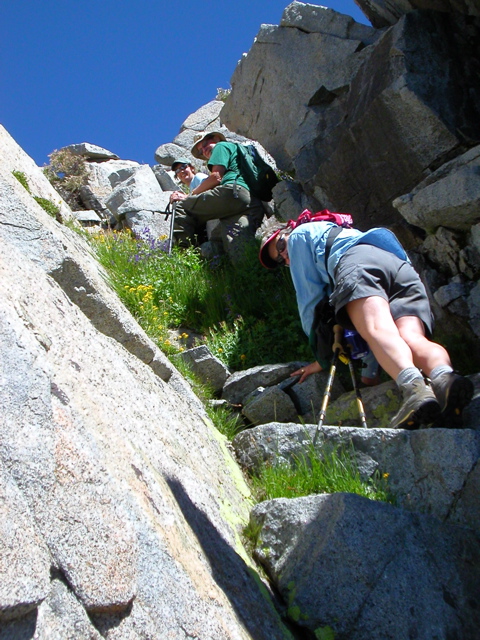 Climbing toward "Silver Fox Pass"
---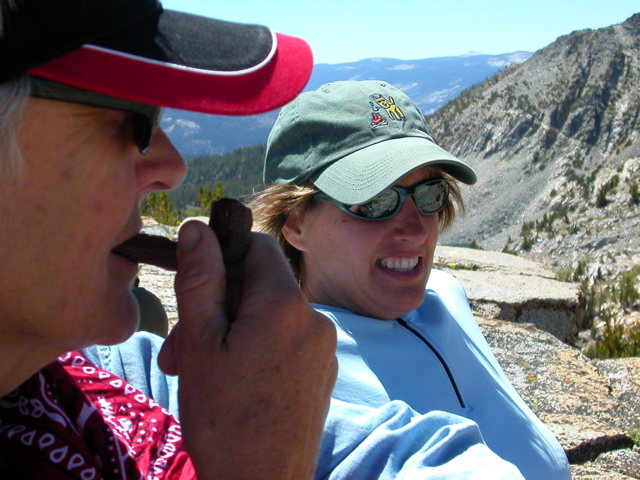 Marlene's Pipe
---
Camp at Lake of the Lone Indian
---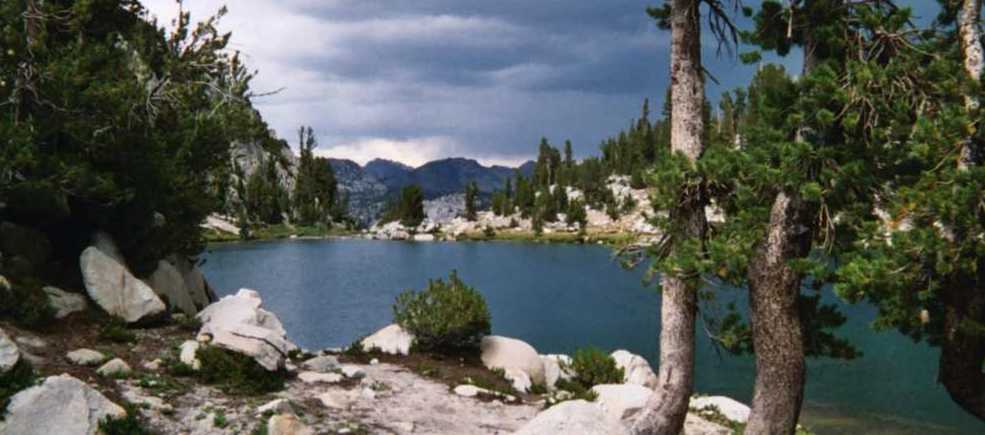 Lake of the Lone Indian
---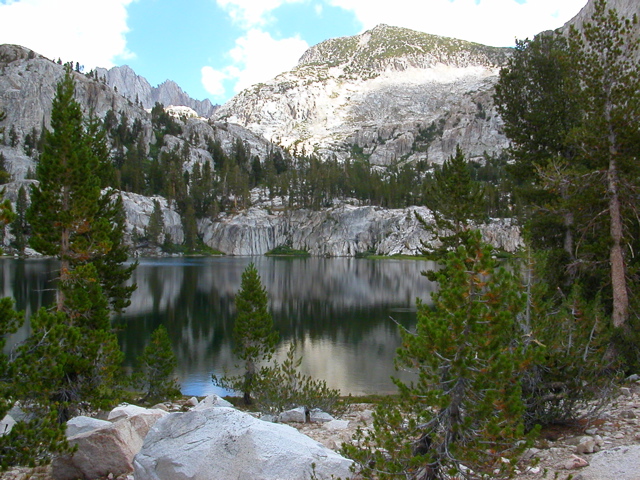 Mott Lake
---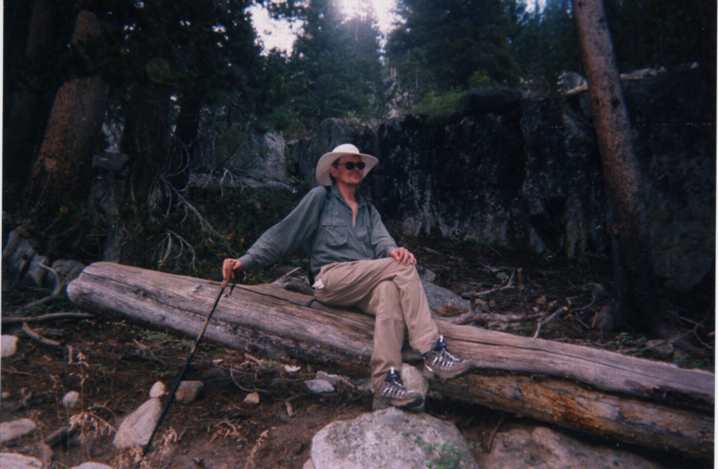 Lord Randall Observes
---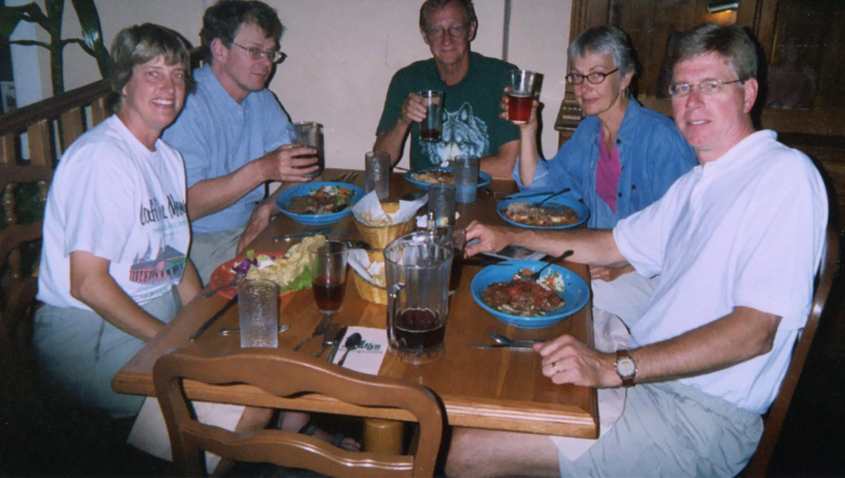 Celebratory Dinner
---
Notes of possible use to those planning a hike in the area.
1. Silver Fox Pass is the unofficial name of the cross-country route between the Graveyard Lakes and the Peter Pande basin. It is class 1 from the Graveyard Lakes side, with a use trail most of the way. The Peter Pande side is class 2, with a lot of clambering over rocks. Although we did not do it, I talked with several backpackers who did. They had no particular difficulties, though I would not recommend the route if you haven't had some experience carrying a pack cross-country.
2. The best campsite at Lake of the Lone Indian is on west side of the lake, a bit past the junction with the trail that heads toward Peter Pande Lake. There is another good site about 75 vertical feet above this site, which could handle one tent easily, and two if necessary. There is also a site on the east side of the lake, near the outlet.
3. We stayed the night before at the Vermillion Valley Resort, which I highly recommend. We did, however, arrive later than I had planned (10:00 p.m.), and I had inconsiderately neglected to call them. They did get us settled, but had to wake someone to get the key. The shop also happened to be out of the stove fuel we needed, which caused some inconvenience. So if you will be arriving late, do let them know.
Contact: Randall Bytwerk (bytw2calvin.edu — Change the "2" to a "@")